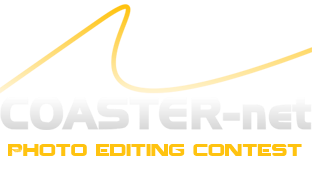 Well, its about time for another contest! This time we decided to go with a contest that everyone can get involved in, a photo editing contest!
The goal of this contest will be to take a photo, provided by me, and edit it to your heart's content. After you have finished, post it back in this thread to submit your entry. After the contest is over I'll set up a poll and we can all vote to decide the winner.
Rules:
All entries are due on
Sunday, March 25th by 11:59PM EST.
The photo can be edited in any way and all software is allowed.
Please post here if you plan on joining the contest.
And thats about it, there aren't many rules, so go crazy with the editing! Don't have a photo editing software? Check out the free programs
Paint.net
and
GIMP
And last but not least, here is your photo! (Click to enlarge to full resolution)