I Just got back, recently, from an awesome day at the park! Here is a little picture update for you; complete with construction of Lex Luthor, construction of Log Jammer's replacement (more on that later), some cool-looking shots, and some other random things worth sharing.
I went with a small group of 11, so I didn't take too many pictures this time, since I didn't want to hold anyone up.
I didn't get any entrance photos, or anything that would show the crowd size, but it was relatively light that day. Everything was practically walk-on all day long!
Apparently, today was also "Rollercoaster [sic] Day 2012". If you remember
this
video from last year, it's a fairly big event for a pretty popular YouTube channel. I'm pretty sure I'm in a number of shots they took throughout the day, so I eagerly await the video!
The captions are located beneath the photos. Enjoy!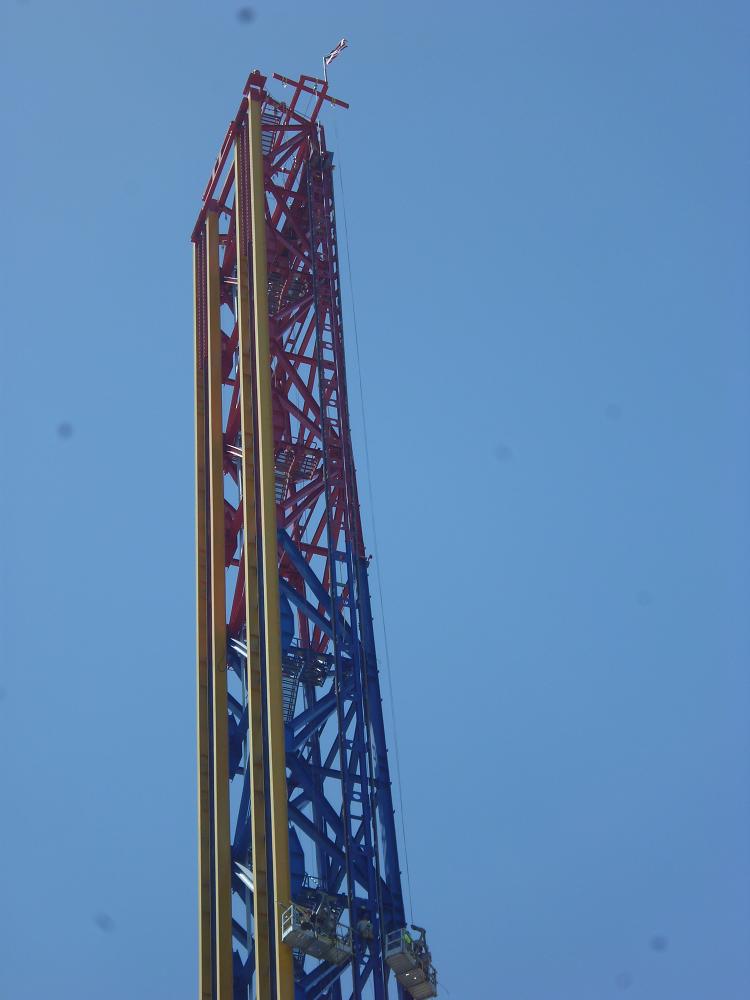 First off, here are some Lex Luthor: Drop of Doom construction photos.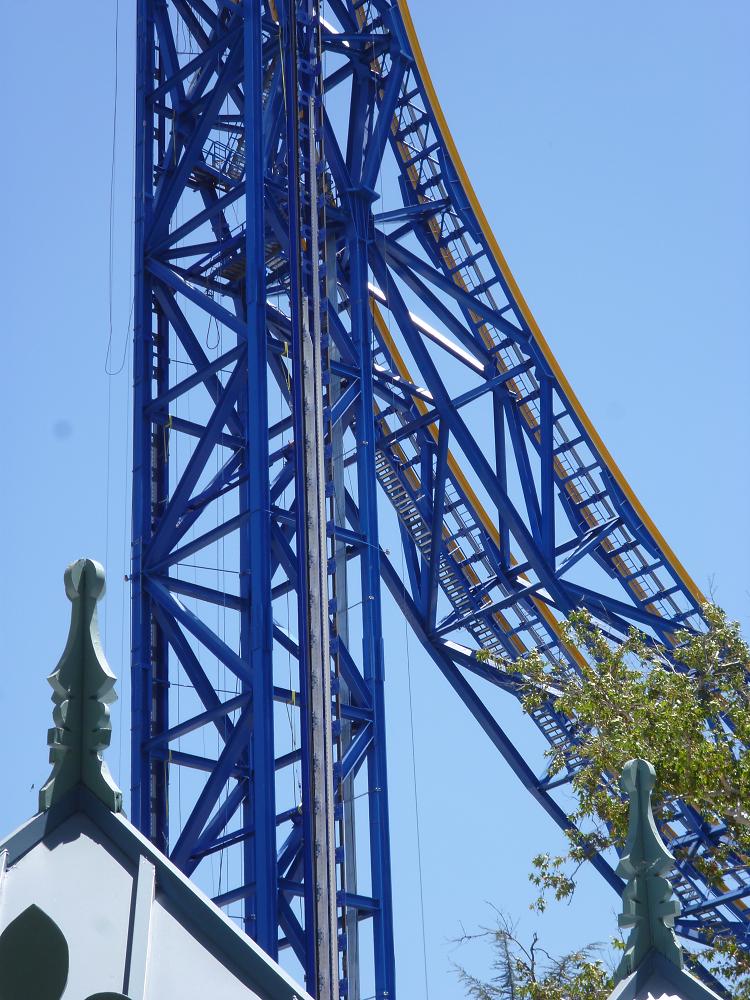 Another view of the construction.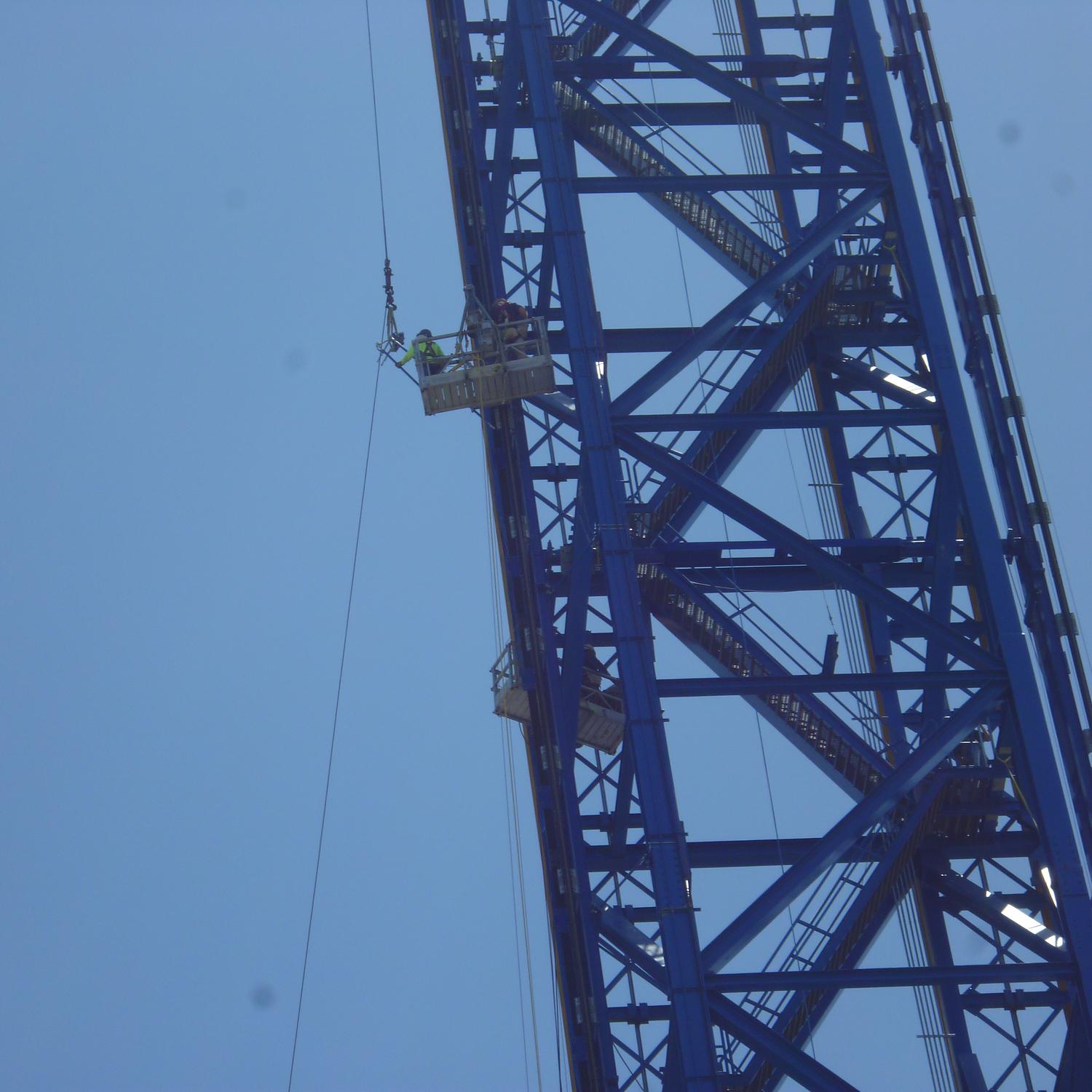 Here's a shot of workers working high up on the tower.
Work being done on the ground. Not too much to see yet.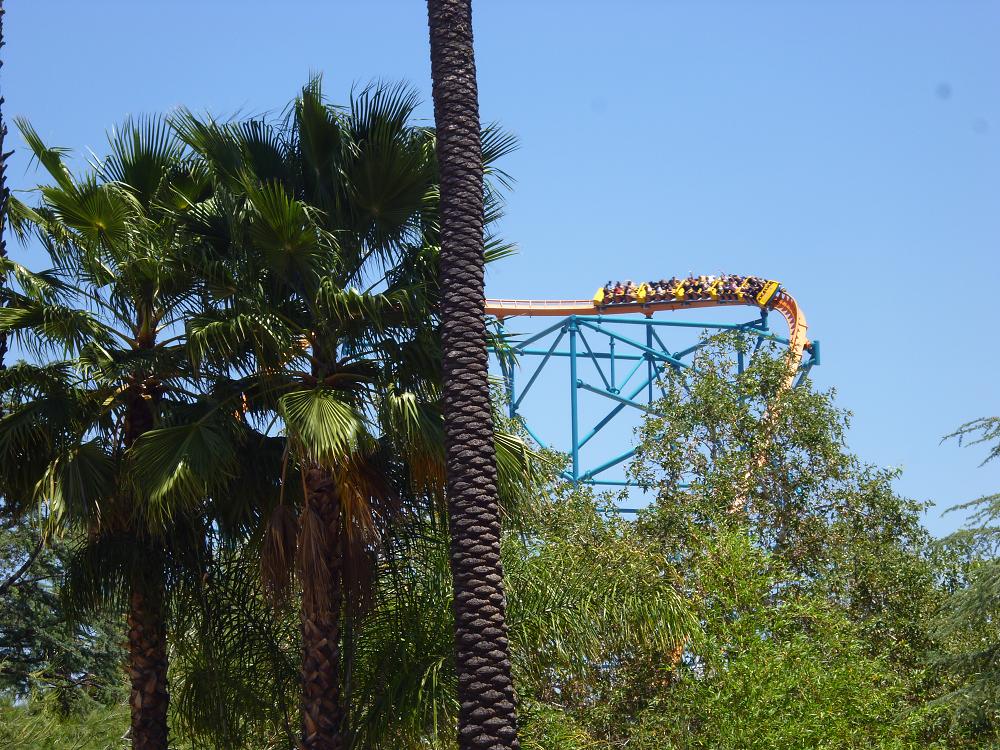 Goliath was running two trains, and had no line. I actually blacked out every time I rode this thing! Each time, it was earlier in the spiral. By the third ride, I blacked out less than halfway through the spiral. Wow... I knew I had low blood pressure, but this was ridiculous!
I figured it was best to not tempt fate by riding that again, so I moved on to the next ride.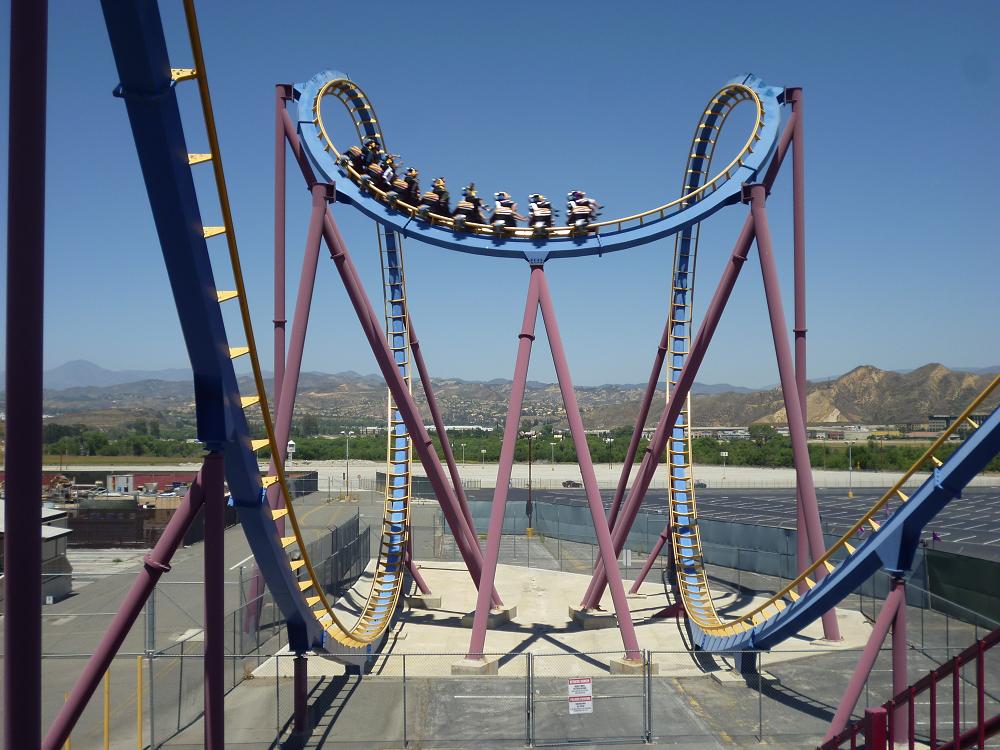 I can never get this one timed quite right! Even with multiple-exposures. >:-(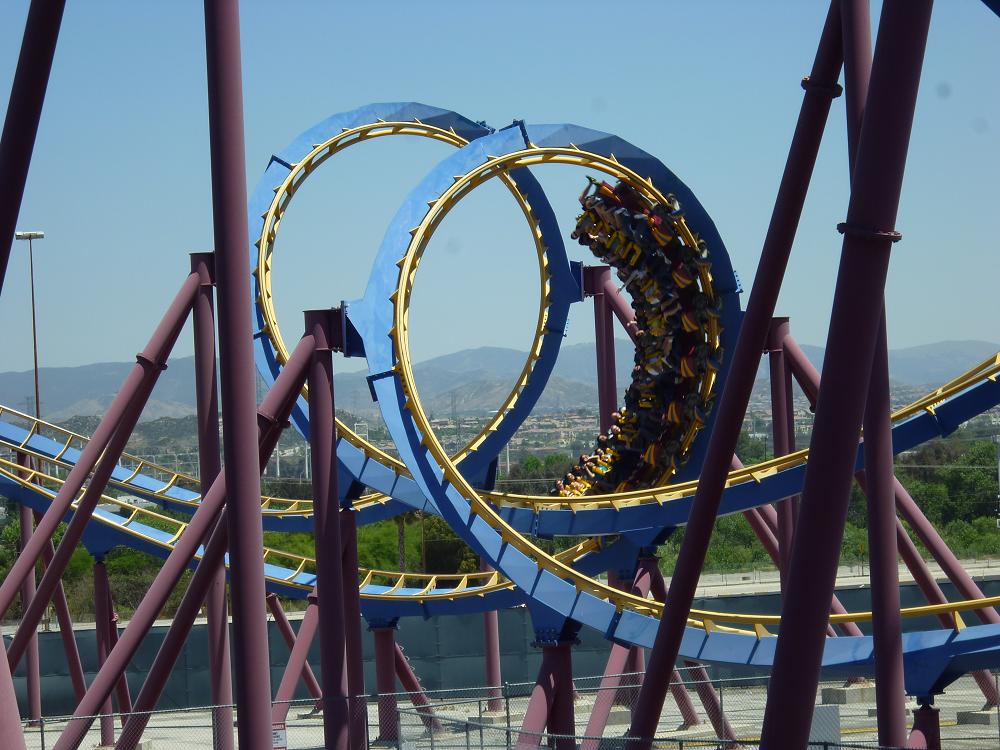 Great ride! Smooth, fast, and an amazing rapid succession of inversions. No, I'm not going to complain about that asphalt beneath the ride...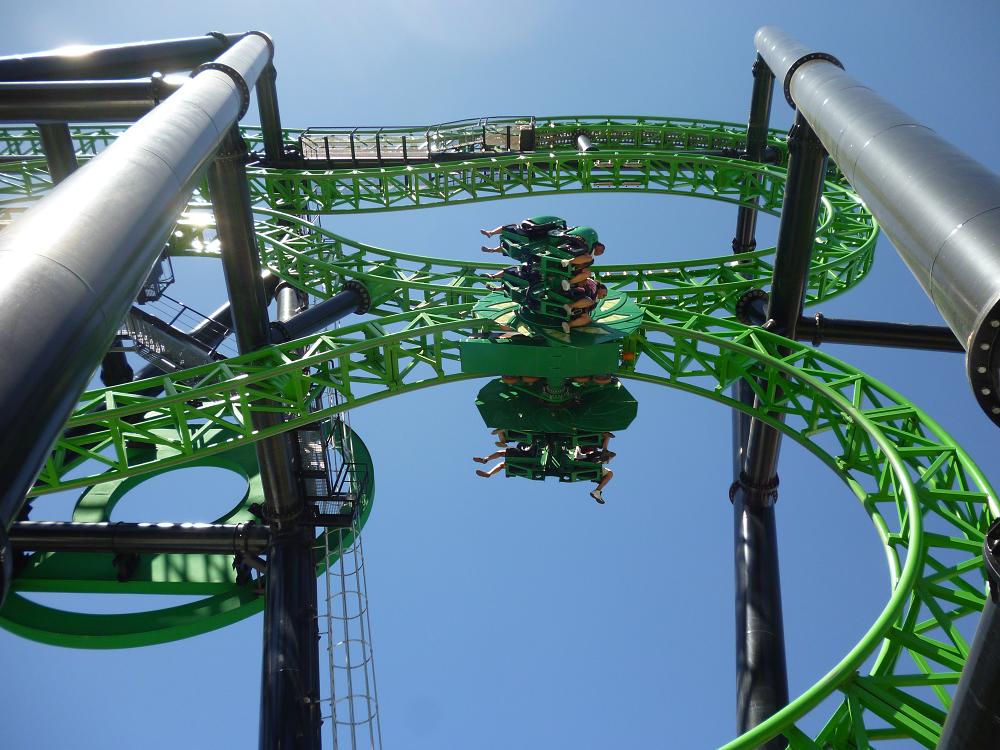 Forget lunch! Ride coasters! Yes, while the rest of my group went out for lunch, I went to get some rides in on Green Lantern as a single rider (the actual line was probably the longest in the park).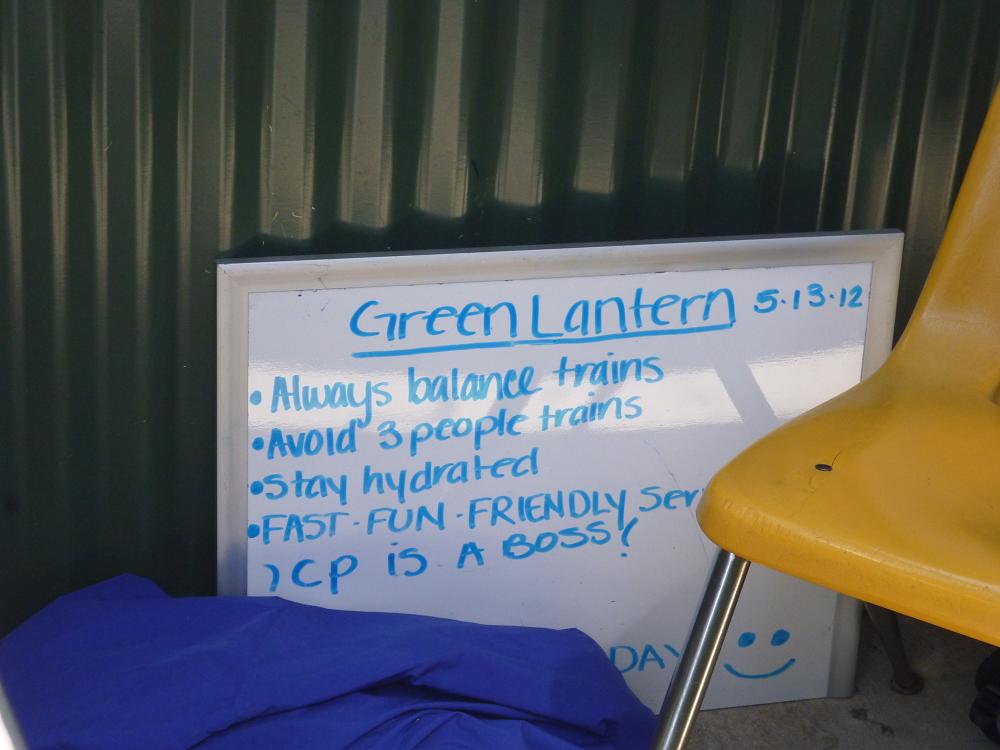 I was a bit disappointed when I saw this sign. Regardless, I got two of the best rides I've ever had on this thing!
The first ride was terribly unbalanced and got three inversions (awesome!). On my second ride, I ended up riding with one of those guys there for Roller Coaster Day. We chatted a bit about coaster geeky stuff, and lamented the amazingly balanced car we got. Lucky for us though, the car just so happened to get slightly off-balance during the first couple of drops. With perfect timing, we hit the third drop at a very unusual angle and landed the drop upside-down! It was absolutely insane! After a couple more flips into the station, we both just looked at each other in disbelief and with the hugest smiles. "So much for a balanced ride!". That was awesome!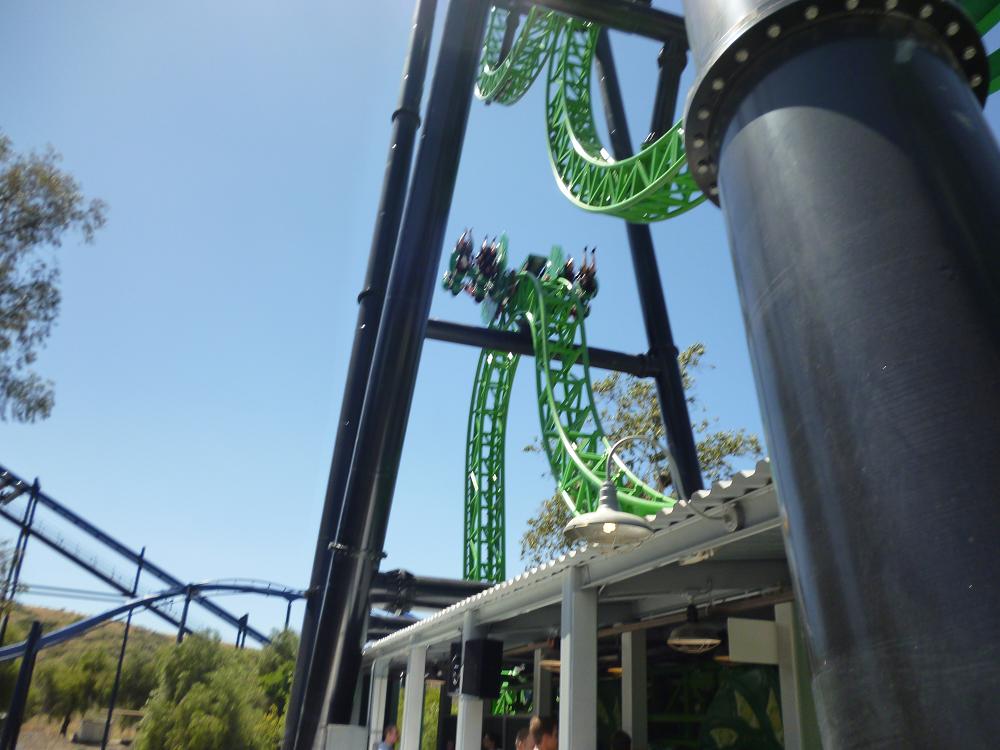 Nice flip! Too bad the camera didn't focus...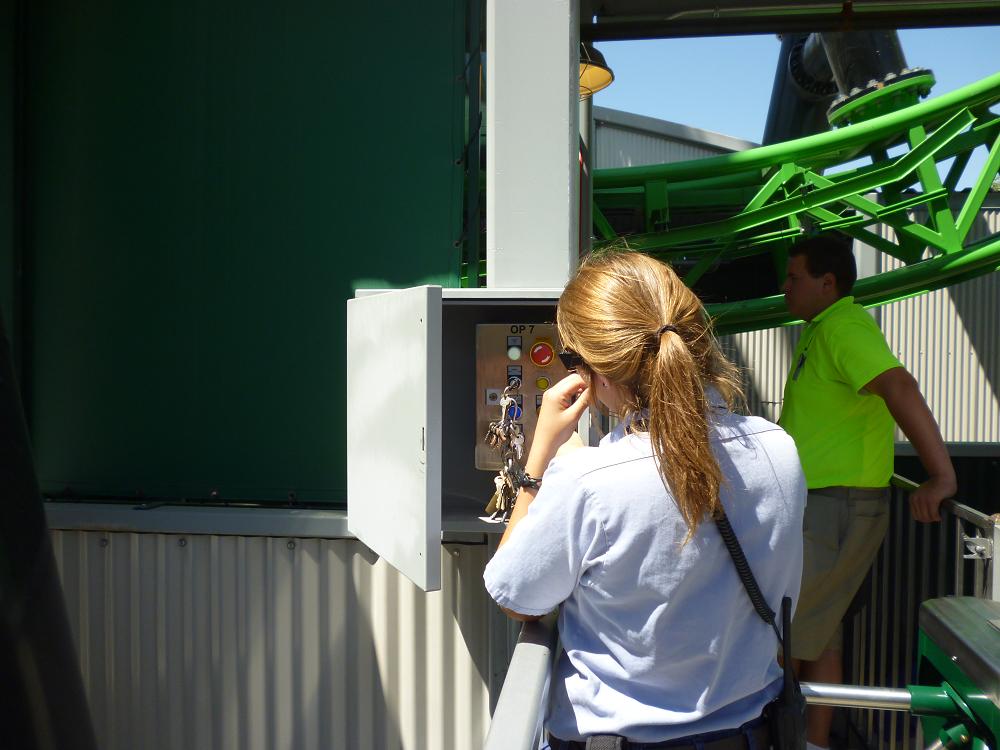 This picture was taken while I was waiting for my second ride. I don't know what went wrong, but the mechanics ran a couple of test trains, and had it back up again in about ten minutes. Good job crew!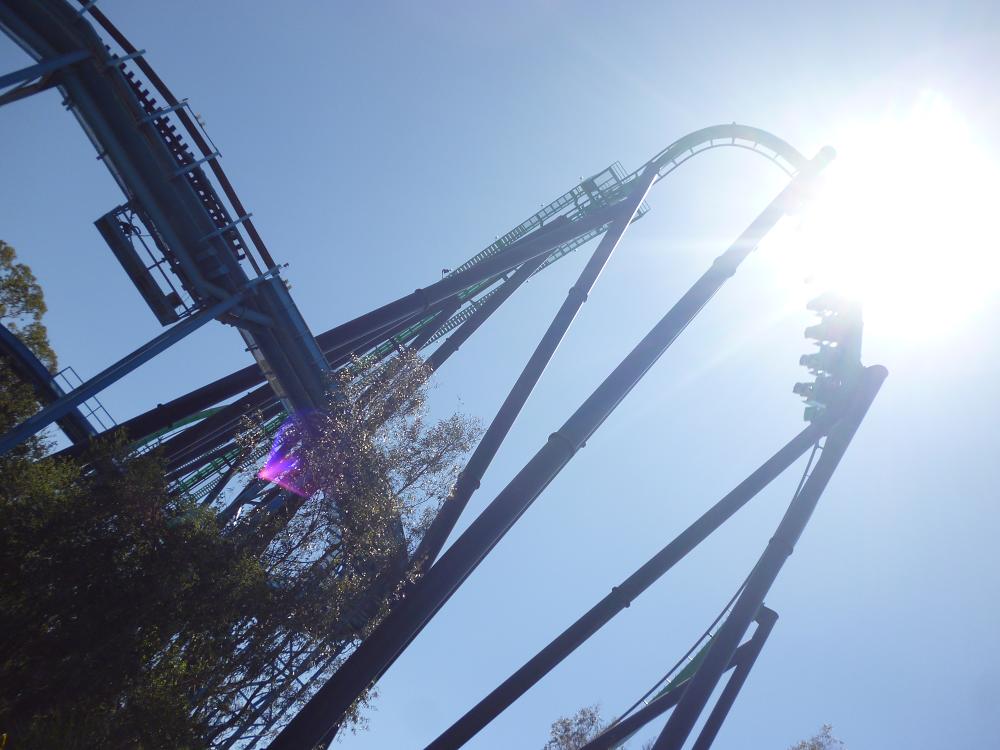 Here's an artsy shot of Riddler's Revenge. I'm not sure if I like it or not... My sister likes it a lot. What do you think?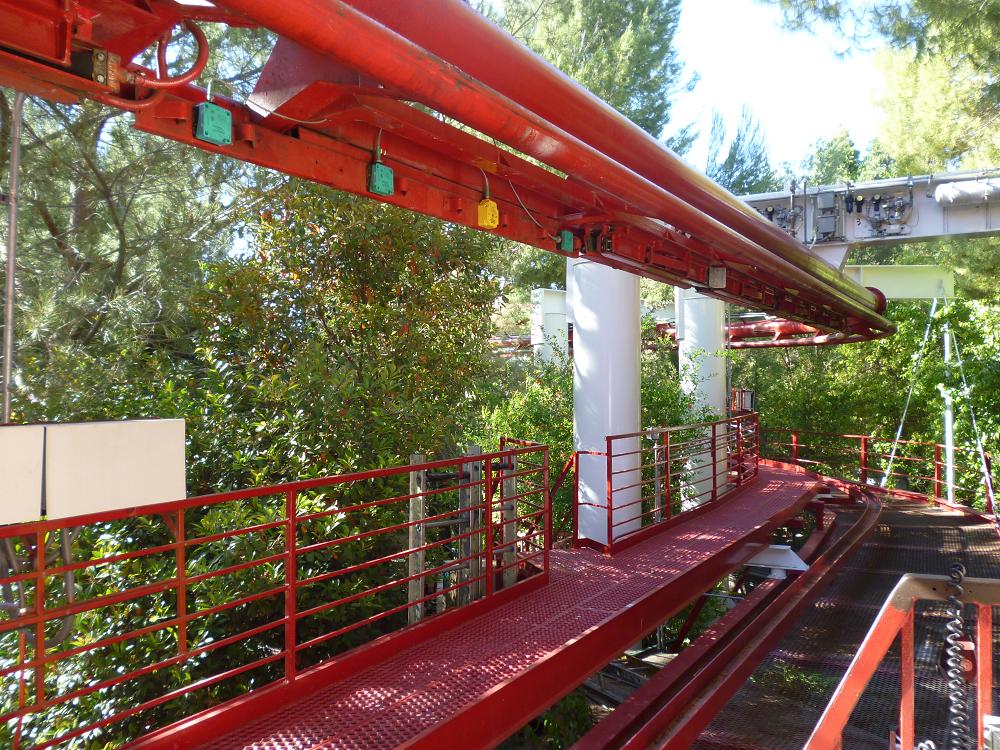 Now this is something I really appreciate about the park. Its natural landscaping. Trees everywhere! Isn't this beautiful?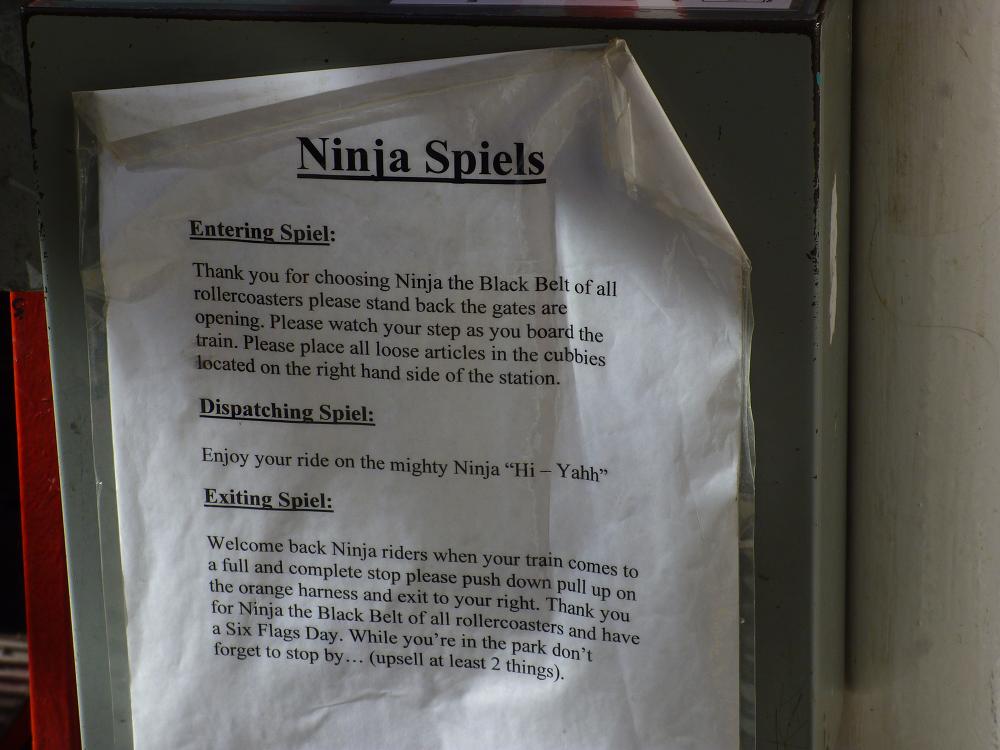 Want to be a Ninja ride op? Go for it; live your dream!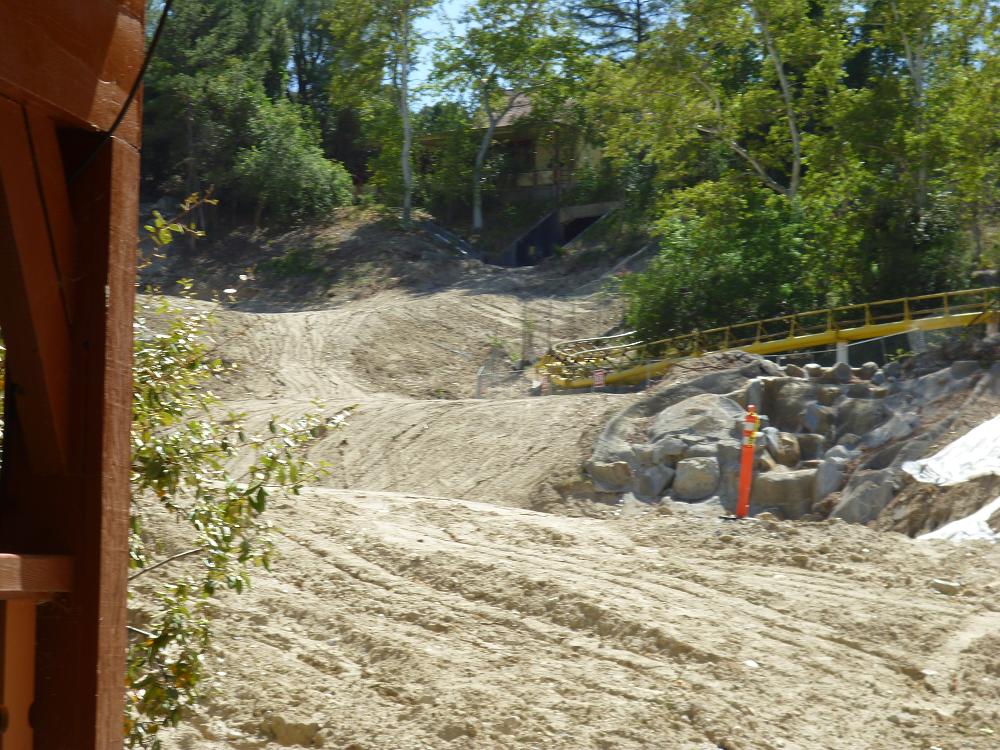 Magic Mountain's new 2013 attraction! "Desert: The Experience". Awww yeah!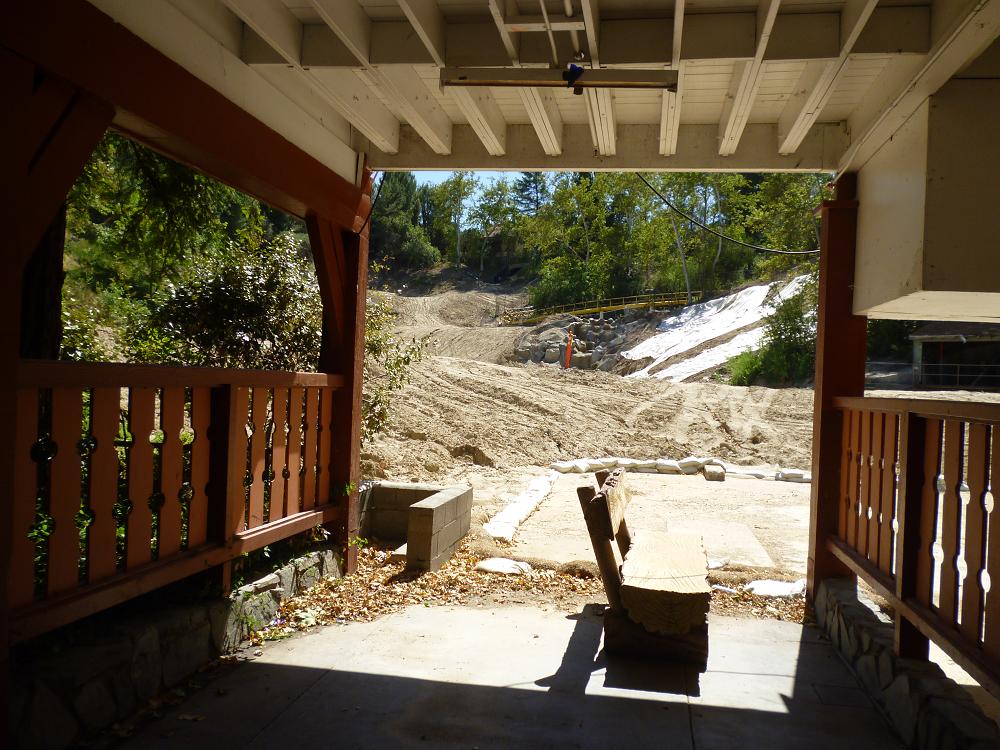 I think our predictions about this ride might actually pretty far off-base. I was told by a park employee, who was handing out surveys, that the ride would be "like Kingda Ka at Six Flags Great Adventure". She mentioned that it would break a height record, and make use of Metro's old tunnel for a launch. I know I'm not the first guy to hear stuff like this from park employees who hand out surveys.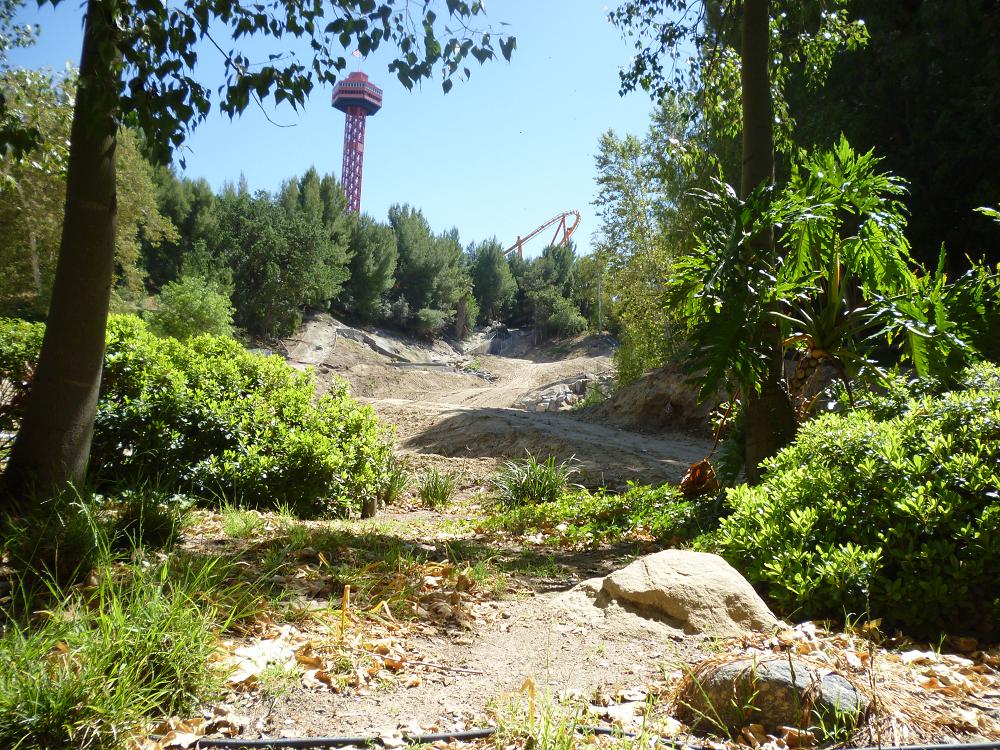 I decided to push my luck and ask her if she knew the manufacturer. She didn't, but now we know it will be a launched coaster (rules out the giga possibility).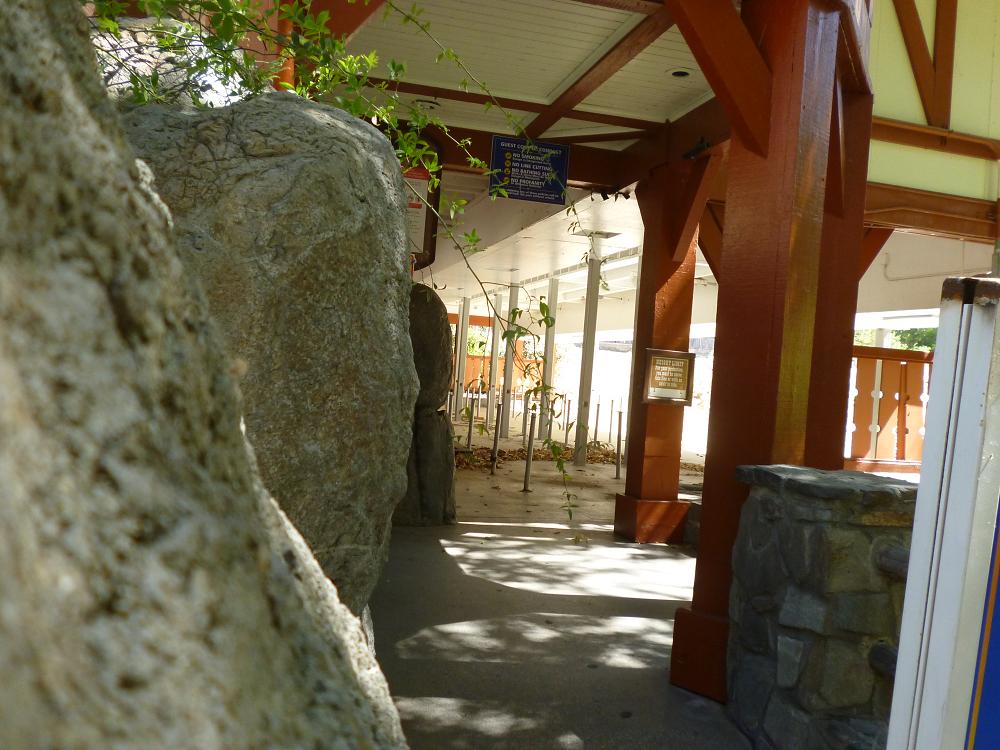 Whatever this is, it should be opening next summer!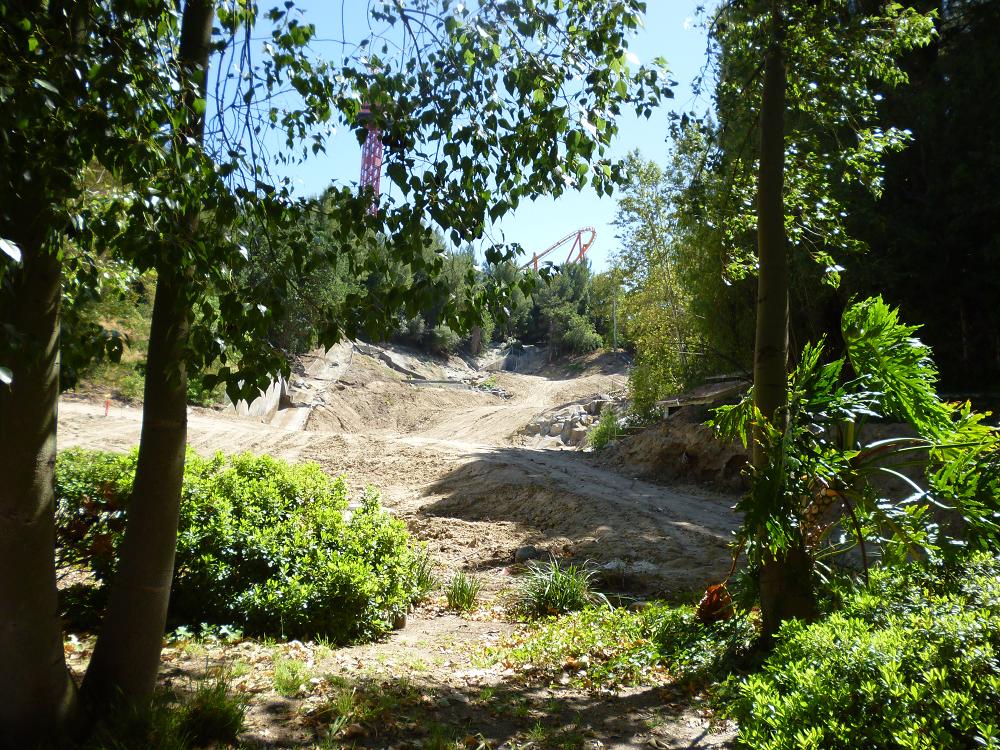 One last construction picture, just for kicks!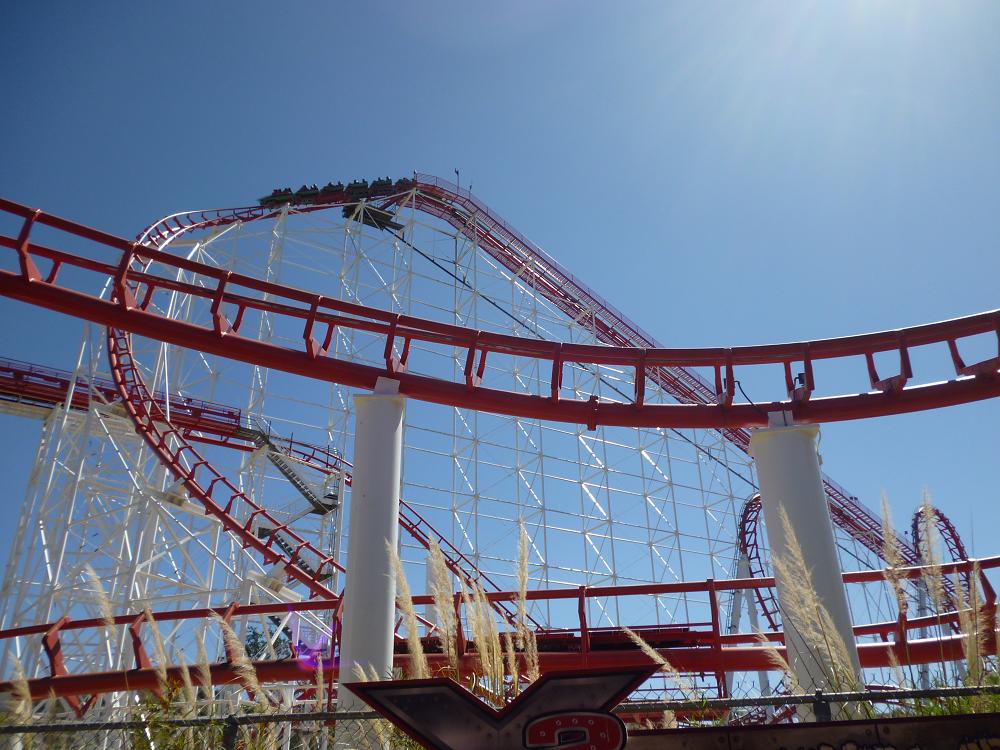 X2 has a long line? Viper photoshoot!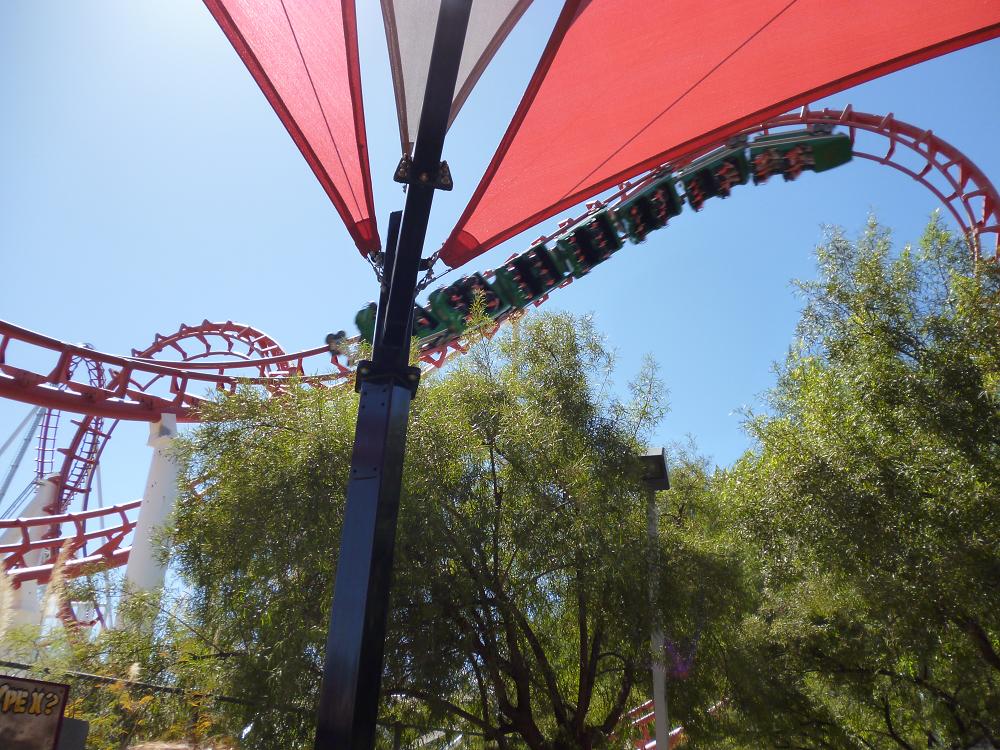 Just a bit off with the timing! :/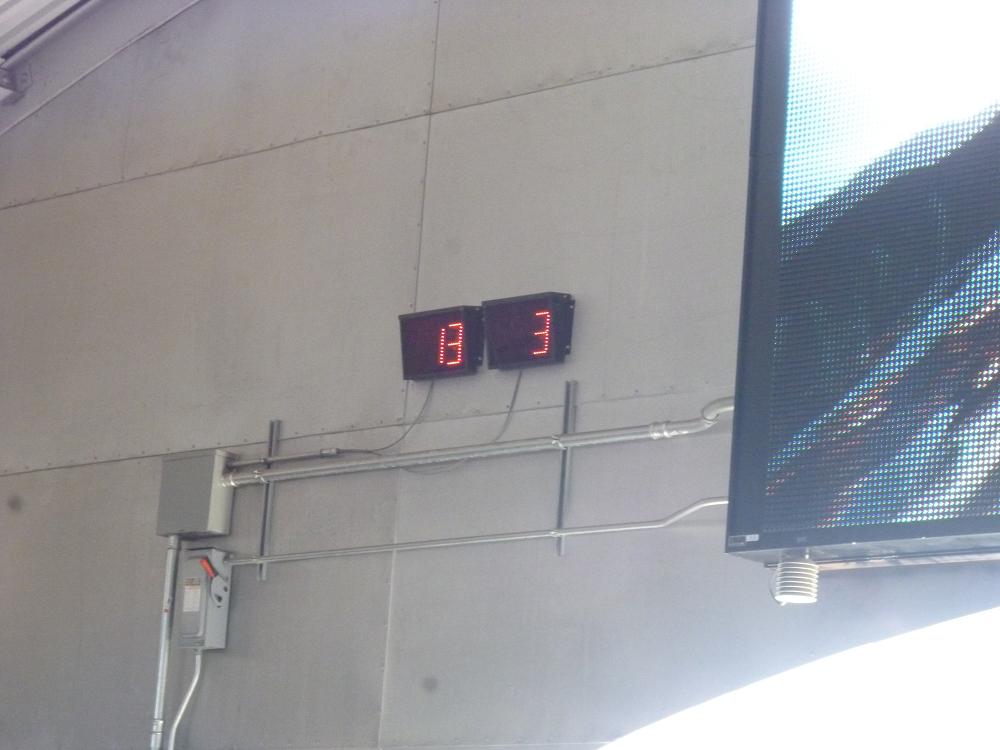 Does anyone know why one timer counts down from about 100, while the other counts up as the train leaves (resetting who knows how often)?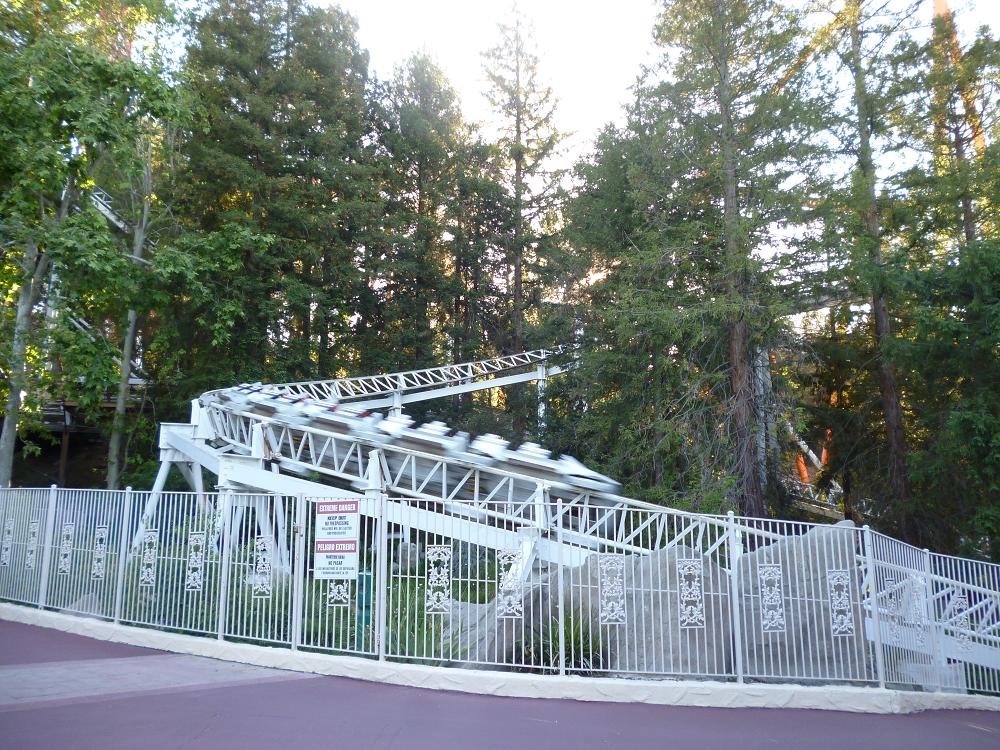 One last cool shot before leaving the park. I can't wait to revisit in a few months!
Edited by MontagnaMagica, 16 May 2012 - 11:51 PM.