COASTER-net.com > News > July 2012 > Maintenance Worker Dies at La Ronde
Worker Entered Restricted Area While Ride Was Operating
La Ronde, Montreal, Canada -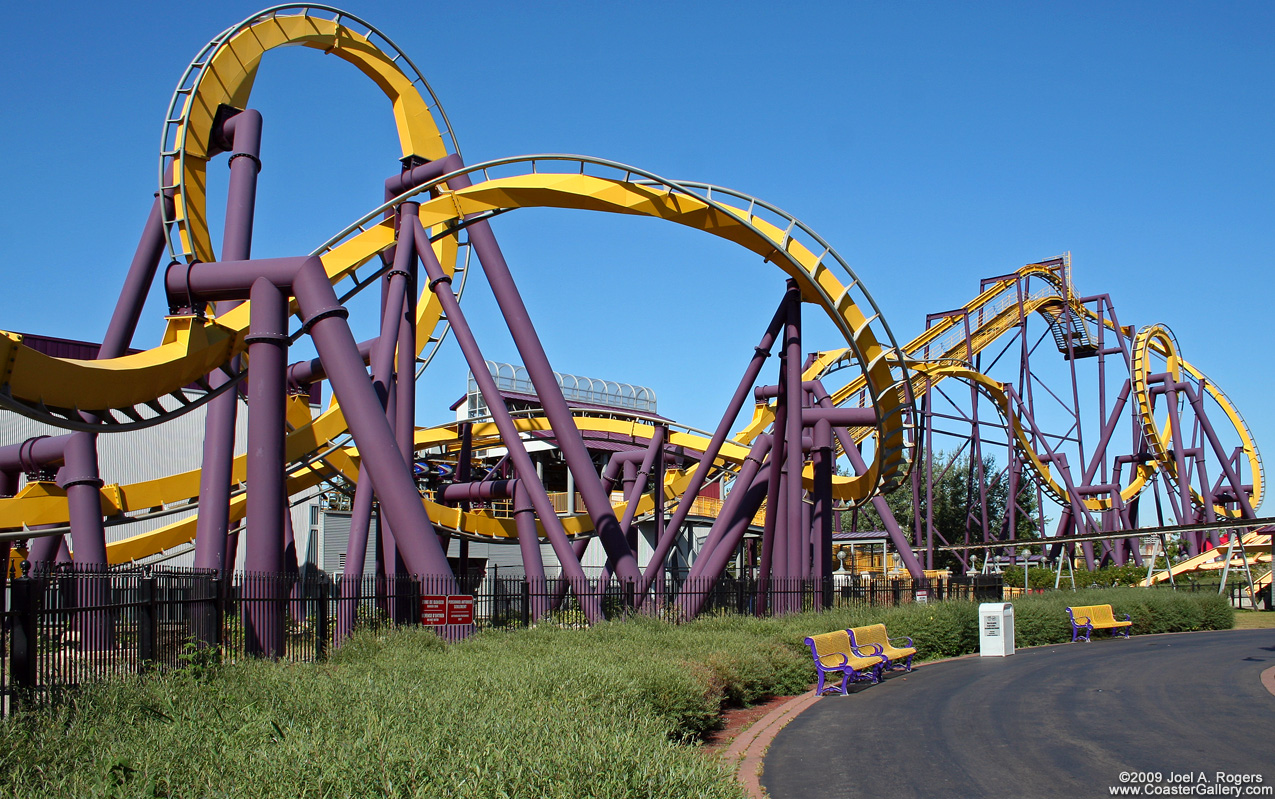 © Joel A Rogers, CoasterGallery.com
The thrilling Vampire coaster will remain closed as investigators sort out the accident.
Health officials in Montreal recieved a call from La Ronde at about 1:30 PM on July 6th after a catastrophic and chaotic event occurred. A 35 year old worker ventured beneath the track of the Vampire inverted coaster and was fatally struck by the 50 mph train.
More investigation has yet to be done as to why the worker was there and other circumstances. The location of the injury and the name of the worker has also remained anonymous, which the family wishes it to remain as such. The man was declared dead at the scene. Soon after the accident, there was said to be lots of people running and screaming which had to be broken up by the paramedics and park security. The ride will remain closed through the investigation.
Vampire is an inverted coaster designed by Bolliger and Mabillard. It has a layout similar to the Batman: The Ride coasters found at many Six Flags parks, featuring a lift 100 ft in height, a top speed of 50 mph, and 5 inversions including a pair of loops, 2 corkscrews and a zero-g roll.