COASTER-net.com > News > July 2012 > Tallest Lego Tower Completed at LEGOLAND Windsor
Park Takes Brick Building to a New Level
Berkshire, England -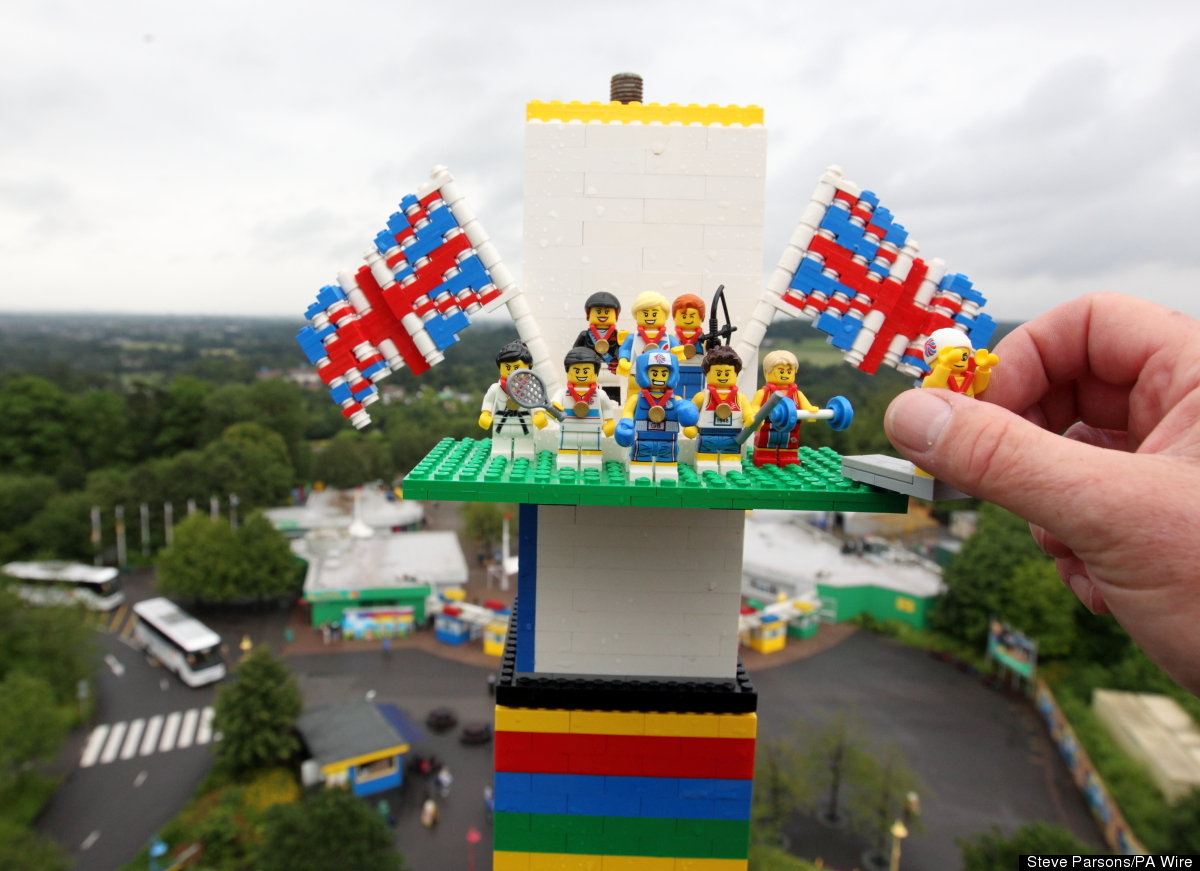 © Steve Parsons, PA Wire
A symbol of British athletics, likely an Olympics homage, stands atop the record breaking 32m Lego tower.
With the use of Legos, building the tallest tower of the colorful bricks has spawned many attempts to touch the sky. Legoland Windsor sought to break it themselves.
The previous tower of note was completed in 2008 in Seoul, Sough Korea which measured to be 31.9 meters (approx. 104.65 ft) tall. The new tower that calls Britain its home towers at 32 meters (104.98 ft). The tower was built with more than half a million Lego bricks involving hundreds of volunteers and hours of building. The top of the structure pays homage to the 2012 London Olympics, featuring Lego athletes and British flags.